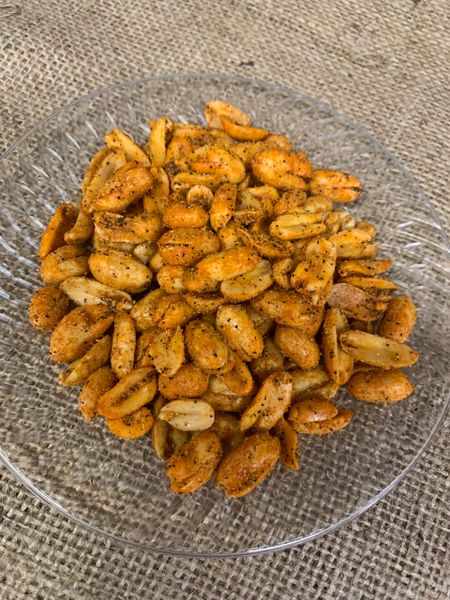 BBQ on Fire Peanuts
BBQ on Fire peanuts combines the sweet and tangy of our BBQ and blends with our spicy Firehouse.
ALSO PLEASE NOTE: we have reinstated our flat-rate shipping on ALL orders to save you money on shipping!!!
Don't forget to check us out on Facebook and Instagram! 
www.facebook.com/appomattoxpeanuts/

www.instagram.com/appomattox_river_peanut_n_wine/
Reviews