How We Got Started
Contact us: info@appomattoxpeanuts.com
For nearly a decade the Appomattox River Peanut and Wine Company has brought Hopewell a delicious selection of unique gourmet peanuts and other goods.
The Appomattox River Peanut and Wine Company was established in 2002 and is the only peanut processor in the area. The Sealey family presents over 32 different nut products to suit every taste and desire at it's store on 424 S. 15th Avenue in Hopewell, Virginia.
Expanding their business, The Appomattox River Peanut and Wine Company offers a large selection of imported and domestic premium wines and made-to-order gift baskets.
Having a wedding or special event? The peanut tins or 2 ounce bags can be produced with a custom label just for you.
Humble Beginnings
A walk along the banks of the historic Appomattox River is what inspired owner, Randy Sealey, to create a company that delivered a superior product above the competition.
Starting with one cooker in a small kitchen, he developed a unique roasting process, which ultimately led to the world's finest peanut.
Born To Serve You A Finer Nut
Today, the company is proud to say that they have connected with the unique tastes of peanut lovers locally, as well as in various nooks and crannies around the world. We take pride in our use of only the largest, finest peanuts in Virginia.
Visit our shop and try the finest peanut products available. We only sell the largest, most delicious peanuts in VA.
Our Process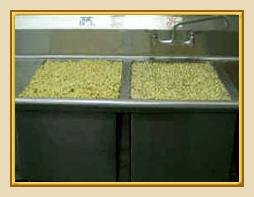 1 - Soaking
Soaking our peanuts in hot, hot water for 15 minutes before cooking further enlarges the nut and enhances the flavor by sealing the natural oils.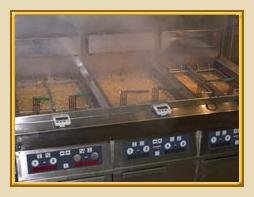 2 - Roasting
By dropping small baskets of our nuts in boiling peanut oil, each peanut is surrounded by the flavorful oil longer, further enhancing the unique taste of our nuts.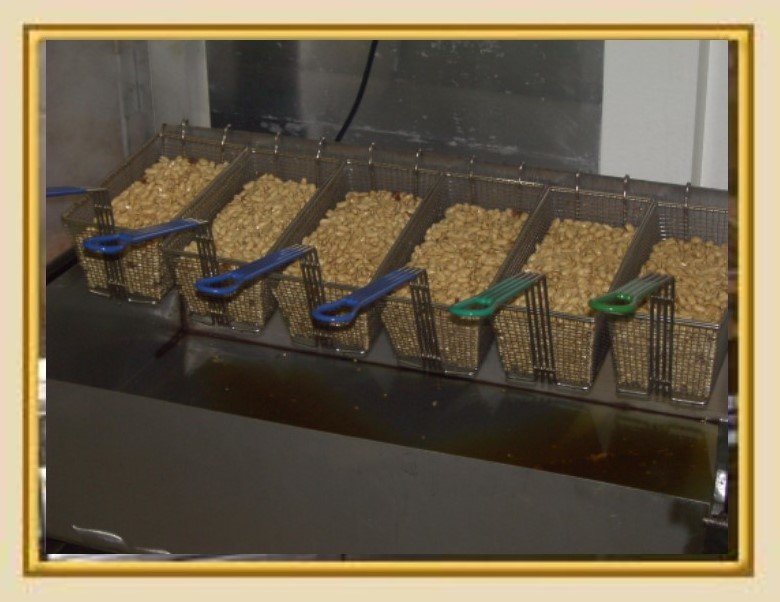 3 - Draining
Too greasy is not appealing! We drain our freshly cooked peanuts for several minutes after cooking so that all you taste is our delicious nut, and none of the oil.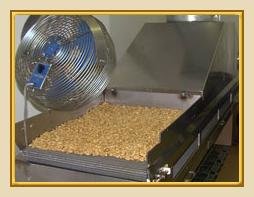 4 - Cooling
Bringing the hot peanut from 350 F to 80 F quickly is the key element of our process that gives our nut the best flavor. Forcing cool air across these hot nuts quickly seals in the delicious flavors and oils. The nuts are then hand salted for the perfect savory flavor.