It is NOT our intent to make a profit on shipping, and we do not charge for handling.
When placing your order online, simply select the drop down zone of which the state is in for the item(s) being delivered. 
See Map Below

This is based upon "Per Ship-To-Address in the Continental U.S.". For Alaska, Hawaii, and other countries, please call our office for completing your order. 
We ship your package to street addresses within the continental United States from Hopewell, Virginia. For delivery to Post Office Box addresses and non-continental U.S. addresses, packages must be sent by the U.S. Mail and will take longer to arrive. Ground shipments take 2-9 business days in transit upon leaving our warehouse.

In-stock orders typically leave our warehouse within three business days of placing your order. 
During the holidays, please allow 5-7 days for order processing. 
We have made our shipping as a Economy Flat Rate Option with the reserved right to 
ship in the most economical method for the delivery destination
.
Expedited shipping is 2-3 Day UPS or Priority Mail. Please call 1-804-458-4741 for even faster delivery options.
Canadian addresses: If any duties or taxes are due, they must be paid by the recipient upon delivery.
Please confirm your ship-to address and STATE before ordering
. If you select the wrong ship-to-state amount, we have the right to hold your order, until the correct amount is paid. Sometimes addresses change (especially zip codes), if your package is returned to us because of an incorrect address or you have selected an incorrect ship-to-state amount, we will contact you via email/telephone number. PLEASE NOTE: Reshipping your order will incur new shipping charges. If the carrier makes an address correction and forwards the package to your recipient, the $12.50 service fee per package will be invoiced to you.
- Shipping Chocolate Items -
We use only the highest quality ingredients and the finest, richest coatings for our products. Because of their rich content, they are particularly sensitive to warm temperatures. You may pick up chocolate items from our storefront throughout the year located at 424 S. 15th Ave, Hopewell, VA. 23860. 
However,

we ship

our chocolate products only during chocolate season,

October 15 through April 1

.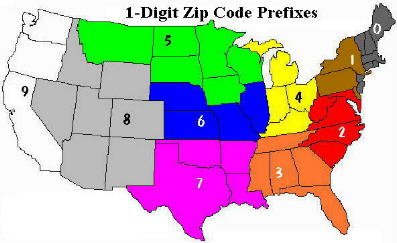 Please confirm your ship-to address and STATE before ordering. If the ship-to address doesn't match the shipping state you choose, we will not process your order!
$11.95 - CT, DC, DE, MA, MD, ME, NC, NH, NJ, PA, RI, SC, VA, VT, WY.
$13.95 - AL, GA, IN, KY, MI, MS, NY, OH, TN.
$16.95 - AR, FL, IA, IL, KS, LA, MN, MO, ND, NE, OK, SD, WI.
$19.95 - AZ, CO, MT, NM, NV, TX, UT.
$21.95 - CA, ID, OR, WA, WY.

Prices in flat-rate shipping are subject to change without notice.